Hello!
We think you'll enjoy our United States store.
Our stores
Select the store you would like to visit.
Additional instructions for website redirect.
Ask the experts about assessing sensory processing and using the Sensory Profile in clinical practice
Join Pearson's occupational therapists Shelley Hughes and Melinda Cooper, who will answer your questions about assessing sensory processing and the Sensory Profile. 
Date: 25th October
Time: 11 am 
Duration: 1 hour 
Language: English 
Location: Online
Melinda Cooper Dr. is a registered occupational therapist with the Allied Health Professions Regulatory Agency (AHPRA) in Australia, and a member of OT Australia and AOTA. She has over 25 years' experience in pediatrics, specializing in sensory, motor and cognitive approaches. Melinda is a product manager at Pearson Clinical Assessment and provides guidance to occupational therapists and other allied health professionals in the use and interpretation of standardized assessment tools, including frequent webinar, conference and university presentations.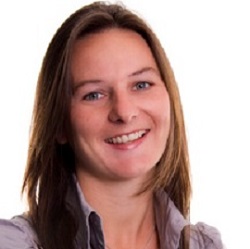 Shelly Hughes Dr. is the Director for the Therapeutics Portfolio with Pearson Clinical Assessment, with responsibility for the speech & language, occupational & physical therapy, and developmental portfolios. Shelley trained as an occupational therapist in the UK, then moved to the US in 1996, spending several years working in the US school system as an occupational therapist, before returning to the UK to specialise further in paediatrics. Shelley has extensive experience in test development, working across many products in Pearson's portfolio, including being the lead research director for the Sensory Profile-2. Shelley is a registered occupational therapist in both the UK and USA.